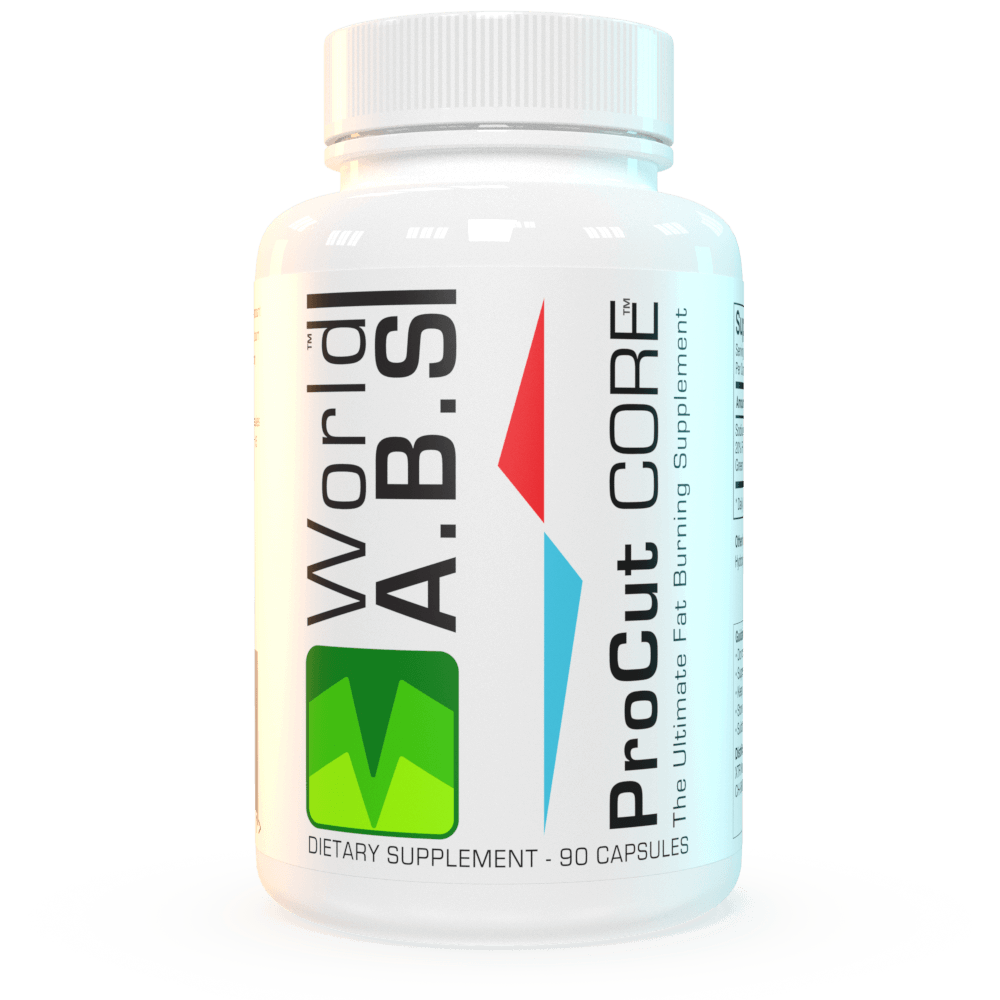 Professional Weight Loss Supplement
Burn off Body-Fat Naturally
Through evolution, the human body is very efficient at absorbing and storing calories as body fat. Because of this, We have formulated an all natural weight loss supplement that works in harmony with your body, to reduce the number of calories you absorb from carbohydrates, sugar and fats that you eat on a daily basis. Research shows that Brown Seaweed Sodium Alginate Extract combined with Fucoxanthin and Green Coffee Bean Extract helps to block a large percentage of calories from being absorbed into your system.
The Proformance Formular
Combining Pro Cut CORE's calories blocking effects with a healthy diet and regular exercise drastically increases the rate at which you burn pre-existing body fat, this is ideal for anyone looking to get those abs on display this summer.
Key Features Of This Product
Reduces body fat by blocking calorie intake from consumed foods
Burns existing body fat
Product Spec
| Active ingredients | Other ingredients | Total fill weight | Production | Capsule size | Capsule type | Per container | Serving size | Directions | Suggested use | Common uses | Extended use | Other information |
| --- | --- | --- | --- | --- | --- | --- | --- | --- | --- | --- | --- | --- |
| Brown Seaweed Sodium Alginate Extract • Fucoxanthin • Green Coffee Bean Extract | Hydroxypropyl Methylcellulose (Vegetarian Capsule Shell) | 500mg | cGMP | 0 (zero) | Vegetarian safe, XTR DRS Capsule (Increases the bioavailability of acid sensitive ingredients and active compounds) | 90 Capsules | 1 Capsule | Take 1 capsule three times daily | For best results spread the capsule intake evenly throughout your day | Used for weight loss | Can be used continually until desired weight or look is achieved | Complies with current Clean Label guideline |