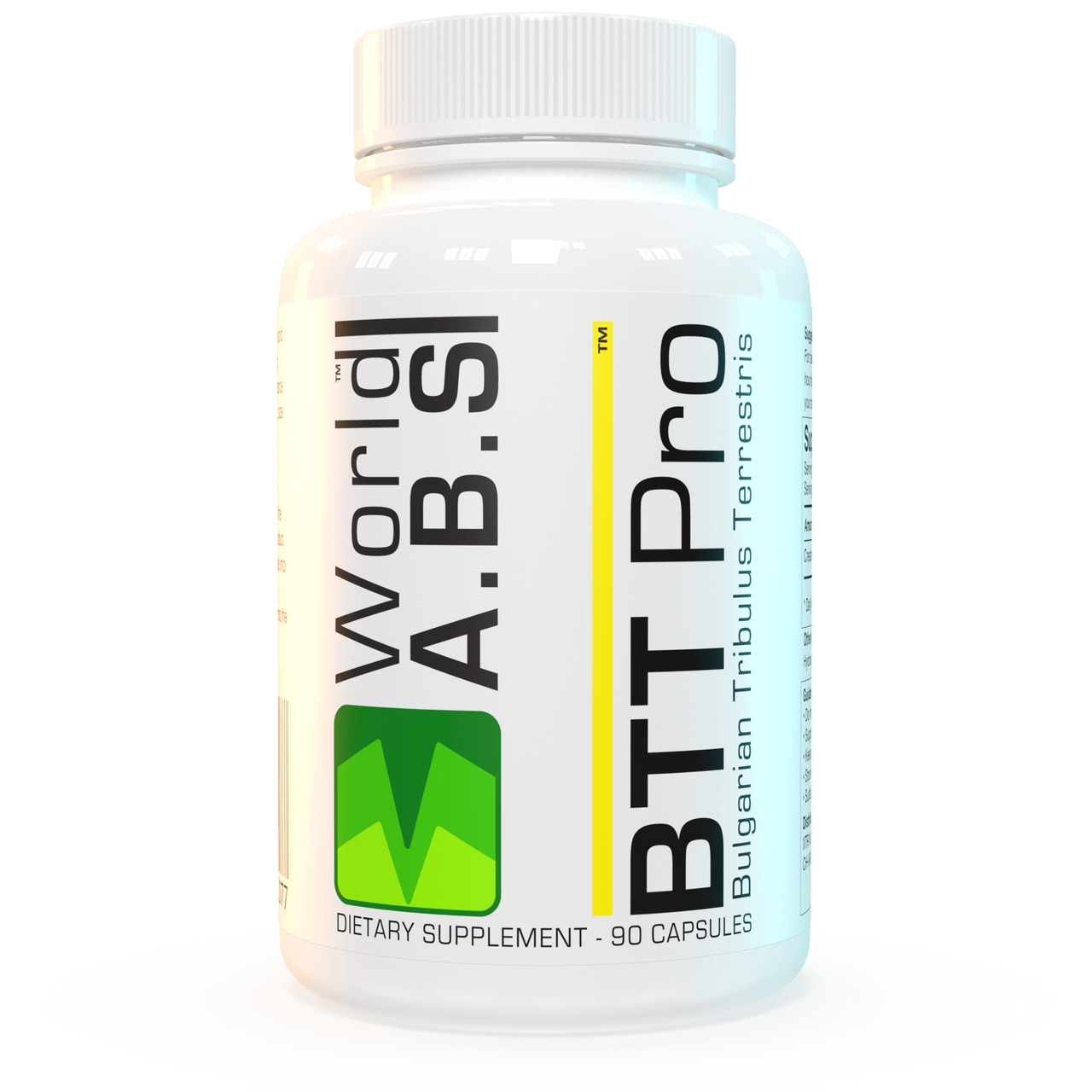 BTT Pro™ The Blended Tribulus Terrestris
A recent study looking into the effects of different Tribulus Terrestris extracts on men aged between 18 and 45 found that a mixture of Protodioscin and Saponins based Tribulus extracts proved vastly superior for muscle gain when compared to either variant of Tribulus used alone. Because of this finding, we began testing various strengths and blend ratios of Protodioscin and Saponins Tribulus to find the best possible combination for rapid muscle gain.
After twelve months of in-house testing, we formulated the new BTT Pro™; this premium blended Tribulus Terrestris extract consists of 300mg of 45% Protodioscin and 200mg at 80% Saponins Tribulus Terrestris extract per capsule. When used in conjunction with a high protein diet and intense training the 60/40 ratio of very specific strength Tribulus Terris Extracts found in BTT Pro™ can increase your muscle gain rate by twelve to fifteen percent over an eight week period.
Thanks to the hard work and dedication of our research and product development teams we can confidently say BTT Pro™ is by far the best Tribulus products on the market today.
Key Features Of This Product:
Natural steroid like properties
 Increases testosterone
 Improves your ability to build muscle
Product Spec
| Active ingredients | Other ingredients | Ingredients per capsule | Total fill weight | Production | Capsule size | Capsule type | Per container | Serving size | Directions | Suggested use | Common uses | Extended use | Other information |
| --- | --- | --- | --- | --- | --- | --- | --- | --- | --- | --- | --- | --- | --- |
| Tribulus Terrestris extracted at (45% Protodioscin) • Tribulus Terrestris extracted at (80% Saponins) | Hydroxypropyl Methylcellulose (Vegetarian Capsule Shell) | 300mg of Protodioscin Tribulus Terrestris • 200mg of Saponins Tribulus Terrestris | 500mg | cGMP | 0 (zero) | Vegetarian safe, XTR DRS Capsule (Increases the bioavailability of acid sensitive ingredients and active compounds) | 90 per container | 1 Capsule | Take 3 times daily | For best results spread the capsule intake evenly throughout your day | BTT Pro™ is used as a natural bulking supplement | BTT Pro™ can be used continually for up to 120 days | None |